Ever wondered if the e-commerce website we visit while shopping online is real and secure? Here are some ways to find out:
How to spot and avoid a fake online shopping website
Check if the URL is misspelled
One key indicator of a fake site is a misspelled URL. Fraudsters may change up a URL name slightly, like using amaz0n.com, or they may change the domain extension — like amazon.org instead of amazon.com.
Check website certificate
Domain Validation certificate: verifies ownership of the domain. However, DV certificates do not provide organizational identification information. Therefore, it is not recommended to use DV certificates for commercial purposes.
Organization Validation certificate: organizations are authenticated by the CA (certificate authority) in official business registration databases. This is the type of standard certificate recommended for a commercial or public website.
Extended Validation certificate: contains additional validation steps and offers the highest level of authentication to protect your brand and users. CAS may require certain documents and personal contact to ensure that EV certificates contain legitimate business information. They are used by the world's leading organizations to ensure user trust by giving users high confidence that the website is authentic and owned by the entity they believe they are transacting with.
RESEARCH THE SITE
If you're on a website you've never used before, do an online search of the company's name along with the words "scam" or "review." Check the site's social media pages for any complaints from customers. And try the Better Business Bureau's Scam Tracker, which lets you search company names and read any complaints. Another thing you should do: Read the site's "About Us" page. Misspellings or sentences that don't make sense are red flags.
Secure site vs. scam site
The padlock means that information on a site is encrypted and browsers will consider it secure. Unfortunately, nowadays, a secure site does not necessarily mean a website is safe to buy from or share information with. Just because a site has a padlock doesn't necessarily mean that it is not a fake. Research shows up to half of the fake sites used for phishing have a padlock now.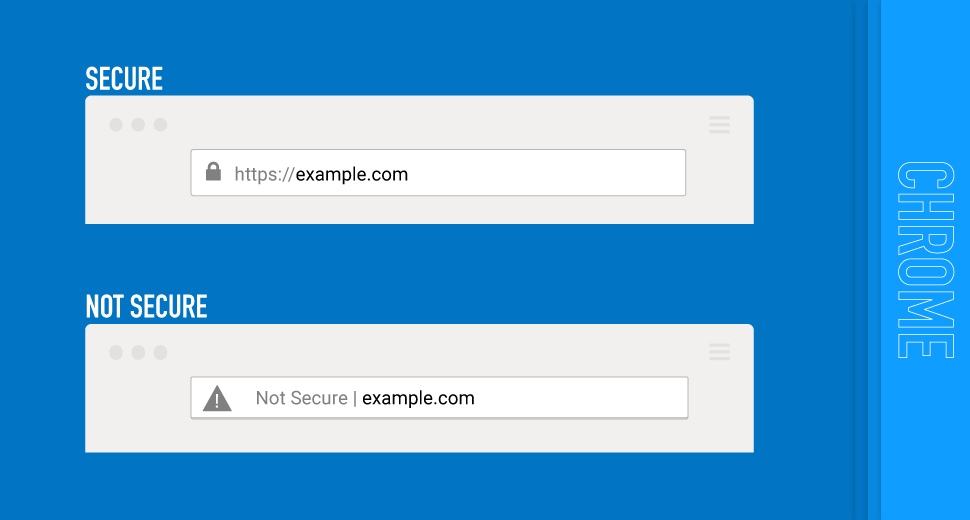 Typically, fraudsters use DV certificates: low-level TLS certificates that some certificate authorities offer for free so that they only have to prove that they own the site to get a lock. With DV certificates, they do not have to prove that the company is legitimate. At times they may use an OV or EV certificate, but because these require more effort to obtain, including proving a business registration, paying with a valid credit card, and responding to certificate authority inquiries, most criminals are deterred from using them.
Fake websites using TLS certificates are usually caught, but they might be able to wreak havoc temporarily with a certificate.
Be wary of online ads
Place extra scrutiny on sites you find through social media ads, which are a common way to lure people in. Sometimes the ads are based on products you've been searching for online. For example, if you've been looking for a certain toy, scammers can buy ads to get their site on your Facebook timeline with a picture of the toy you've been wanting to buy.
Additional ways to verify a website
Besides checking for a lock, the site seal and running the URL through a website checker, also look for the following trust indicators on a site:
A privacy policy
A return policy
Contact information for the business, like a phone number and address
Correct spelling and grammar
Online reviews (simply Google "reviews for [site name]" to find online feedback)
In general, avoid any deals that seem too good to be true, because they likely are.
Be suspicious of hard-to-find products
Another way shoppers get tricked is by sites that falsely say they have products in stock that are sold out almost everywhere else. Last month, for example, the FTC moved to shutdown 25 sites that tricked people into paying for Clorox and Lysol wipes, only to never receive them. Scammers do the same during the holidays, saying that they have hard-to-find video game consoles or toys.
Youtube videos
YouTube can be useful for detecting fake shopping websites. Many people create videos of fraudulent websites and display fake products or bad experiences they get.
If you are scammed
Call your credit card company to dispute the charges and try to get a refund. You can also report the site on the Better Business Bureau and FTC websites, which could help others from being scammed.